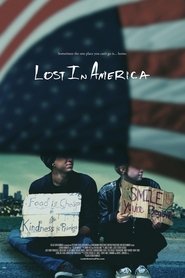 Lost in America
A documentary about the epidemic of homeless youth in America.
Duration: 105 min
Release: 2018
Generation Wealth
Generation Wealth
Over the past 25 years, Lauren Greenfield's documentary photography and film projects have explored youth culture, gender, body image, and affluence. In this fascinating meld of career retrospective and film…
The Woman Who Loves Giraffes
The Woman Who Loves Giraffes
Dr. Anne Innis Dagg re-traces the steps of her groundbreaking 1956 journey to South Africa to study giraffes in the wild. Now, at 85 years old, Anne sees a startling…
No Safe Spaces
No Safe Spaces
Adam Carolla and Dennis Prager examine the reality of life and discourse on college campuses in modern America.
Maria by Callas
Maria by Callas
Told through performances, TV interviews, home movies, family photographs, private letters and unpublished memoirs, the film reveals the essence of an extraordinary woman who rose from humble beginnings in New…
The Work
The Work
Set entirely inside Folsom Prison, The Work follows three men during four days of intensive group therapy with convicts, revealing an intimate and powerful portrait of authentic human transformation that…
Diego Maradona
Diego Maradona
Constructed from over 500 hours of never-before-seen footage, this documentary centers on the career of celebrated football player Diego Maradona who played for SSC Napoli in the 1980s.
Dolores
Dolores
Dolores Huerta bucks 1950s gender conventions by starting the country's first farm worker's union with fellow organizer Cesar Chavez. What starts out as a struggle for racial and labor justice,…
Western Stars
Western Stars
The incomparable Bruce Springsteen performs his critically acclaimed latest album and muses on life, rock, and the American dream, in this intimate and personal concert film co-directed by Thom Zimny…
I Am Not Your Negro
I Am Not Your Negro
Working from the text of James Baldwin's unfinished final novel, director Raoul Peck creates a meditation on what it means to be Black in the United States.
This One's for the Ladies
This One's for the Ladies
This documentary explores the sexual and social identity of contemporary black America through intimate, eye opening and often hilarious accounts from women and men who find love and community in…
Ottolenghi and the Cakes of Versailles
Ottolenghi and the Cakes of Versailles
Documenting the collaboration between world renowned chef Yotam Ottolenghi and the Metropolitan Museum of Art in New York, the film follows five visionary pastry makers as they endeavor to construct…
I Am Patrick
I Am Patrick
I AM PATRICK peels back centuries of legend and myth to tell the true story of Saint Patrick. Through historical re-enactments, expert interviews and Patrick's own writings, experience the journey…